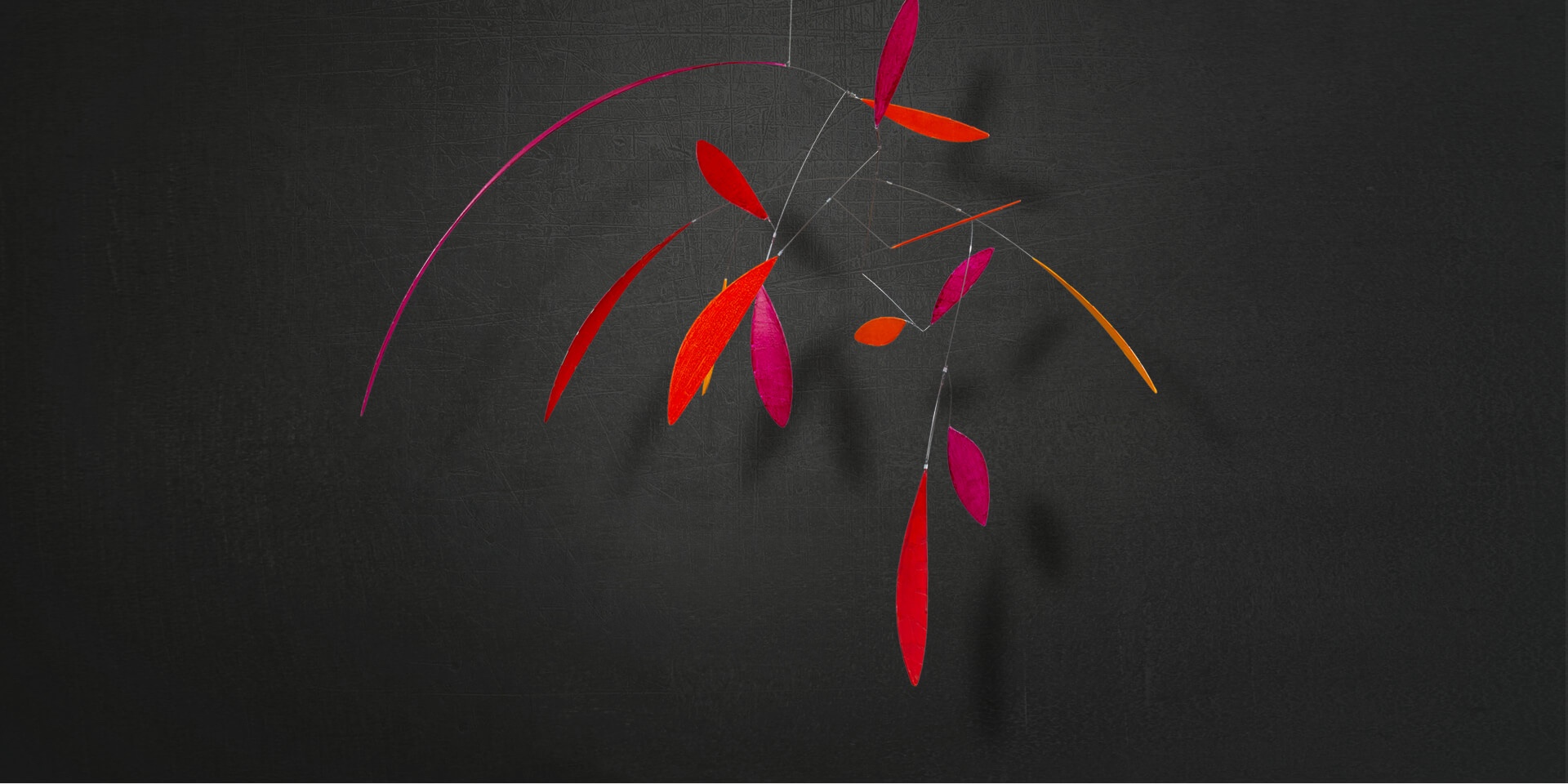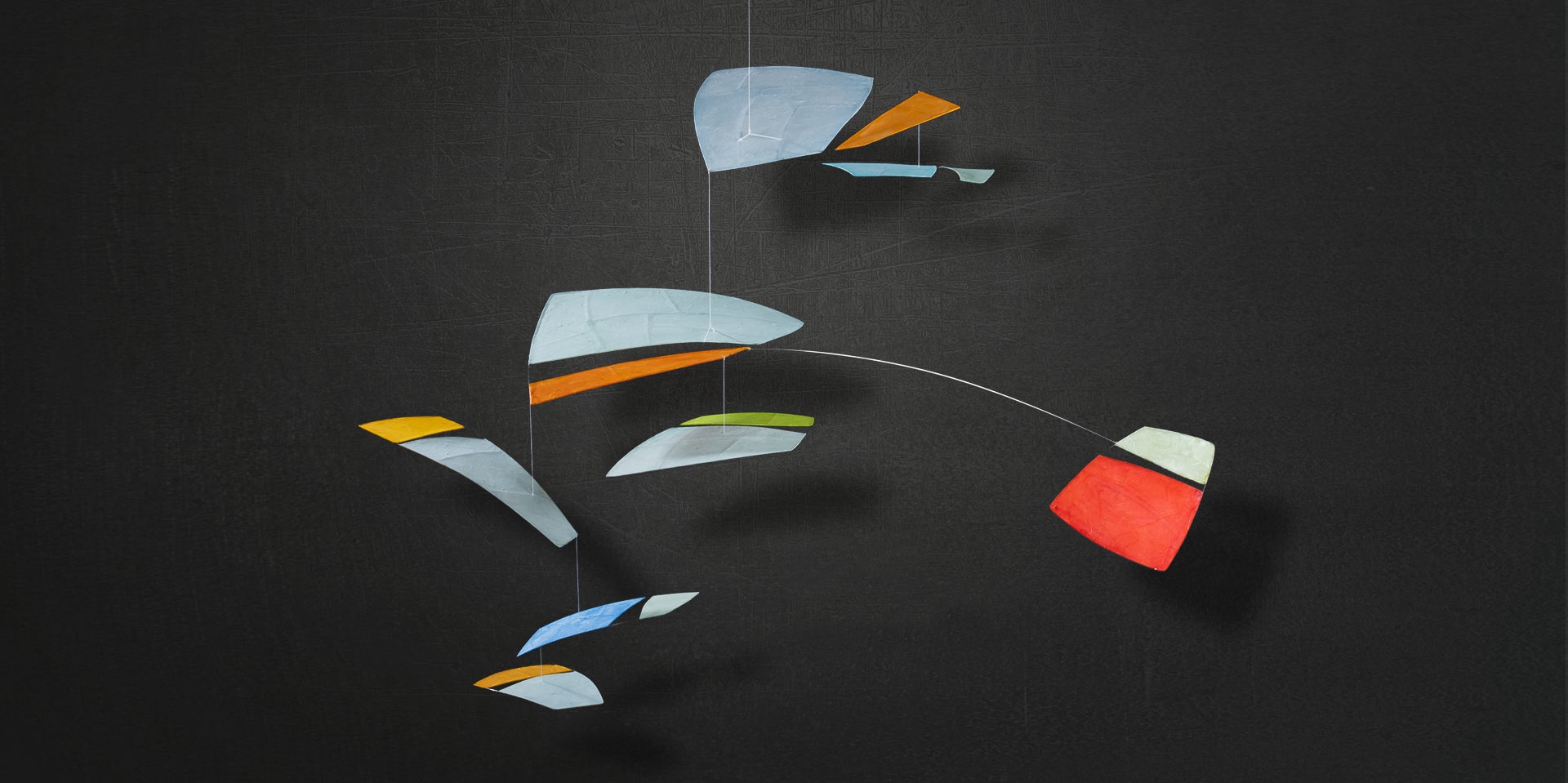 Modern Design Mobilés for Adults, Paper Art for Large Spaces
Decoration for large rooms
Modern Design Mobilés for Adults, Paper Art for Large Spaces
Paper art for large rooms
Modern design mobilés for adults, paper art for large spaces
Movement activates
From sculpturing wood and stone, to experimental designing of metal and creating organic forms out of clay, I finally found the material that I preferably work with until today. Paper!
What started with large items that were hung on the wall, transformed into shapes with an easiness that inspired the idea to present my art in a floating fashion.
Later on, I let the compact shapes dissolve and mobilized the surfaces in context. Those turned out to be my first mobilés.
The technical and creative challenges that are faced in creating and developing modern mobilés, are just as versatile as the possible applications for my art objects.
People benefit from the enlivenment of their work- and living spaces that is radiated by a colorful mobilé.
Movement relaxes
For many years I have spent my time with the design and development of modern mobilés. Colorful mobilés for living- and working spaces, calmly floating design mobilés for practice rooms and nurseries, large mobilés for stairways and galleries, mobilés for adults and as ceiling decorations for healthcare sectors are a part of my repertoire.
Mobilés bring a refreshing breeze that enlivens and elevate your rooms!
My first mobilé was a gift from my father, who brought it along from Obersdorf. I was eight years old. The design were deers and does pressed out of sheet brass. The mobilé hangs nowadays in my office.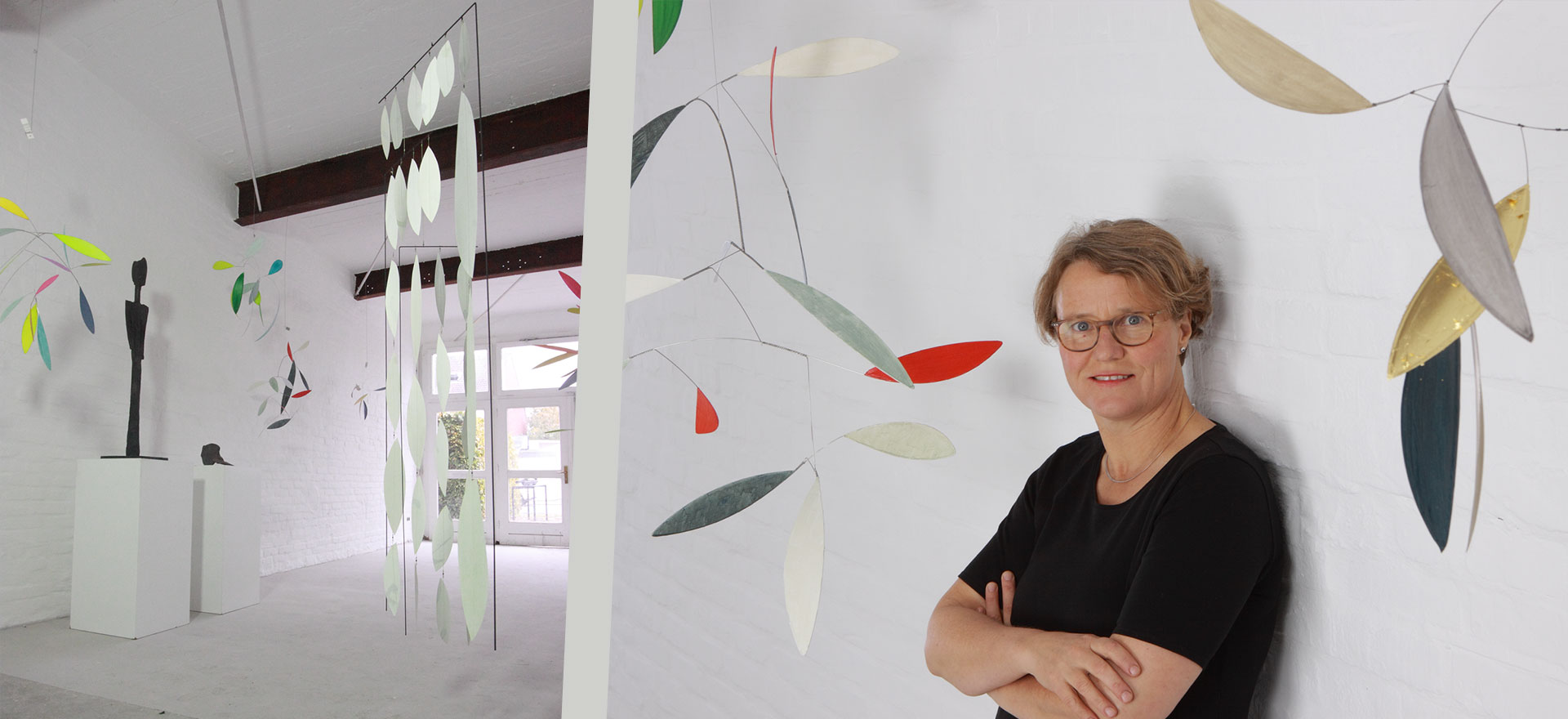 You are welcome to visit!
You are looking or a modern mobilé for your living space, a ceiling decoration for your bedroom, practice or office, an object for your stairway, your winter garden, or a wind chime for your outdoor area?
Take a look at my Online Shop or pay me a visit in my atelier in the center of Havixbeck to my usual opening hours as well as Fridays from 2pm to 6pm.
You can make an appointment to my showroom in Altenberger Straße 3 and have a look at my newest kinetic objects. These are large unique modern room objects and mobilés for adults.
You can call me or write an e-mail.
If you are interested, I can send you pictures of paper mobilés and room objects that I have in stock.